Learn - Jun. 21, 2018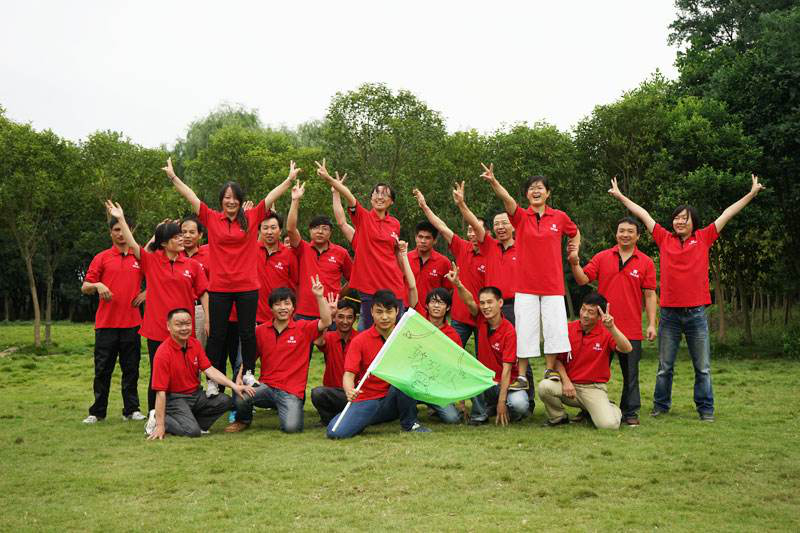 On June 18, 2018, under the organization of the company's human resources department, an outdoor development training with the theme of "Consolidating the Heart and Creating the Future Together" was launched as scheduled.
At 8 o'clock in the morning, the training officially started. The first is 20 minutes of military training. It quickly puts everyone into a rigorous state. The first one tears the famous brand and all the players go into battle. Everyone shows their talents. Even the thin female colleague becomes abnormal. Agile, activities quickly broke the gap between each other, everyone is familiar with the name, and the temporary members of the group are also very tacit.
The time passed quickly, near noon, the outdoor temperature reached 34℃, the expansion of training mobilized everyone's enthusiasm, each team member is full of passion, full-hearted input activities, did not feel the heat of the heat. At the end of the morning's last training "full attack" is already 2 pm, hot weather, hungry body, these have been thrown into the back of everyone, everyone's attention is focused on whether the training can be successfully completed.After a short lunch, our young challengers started a more difficult and challenging expansion project, "Team Power Circle", "Group Dragons", "Turtle and Rabbit Race", each project was completed very well, after In the sharing session, everyone is also actively speaking and actively sharing their feelings and experiences.
At 6 pm, the team ushered in the ultimate challenge: "all in one." The 4 meter high wall, without any auxiliary rock climbing equipment, requires all players to turn over the wall within 20 minutes. Everyone worked together, some people volunteered to act as people, some people took the initiative to extend their hands and pull people up, others extended their hands to protect others, and through the way of lift,pull, drag, they completed the task in 18 minutes. This arduous task was completed by us.
After the physical training during the day, the evening is a psychological growth training class, participation, experience, thinking, sublimation, let us live this day must be full, not familiar with each other from the morning, until the end of the evening, everyone embraces Thanks to each other for a day of companionship, one day of mutual help, a day of team experience. Let everyone know that this is a team that is fearless. As long as there is a concerted effort from everyone, there is no challenge that cannot be accomplished.