Learn - Nov. 17, 2021
Choosing the right slurry pump for your application can be a daunting task. Slurry pumps can be found in almost all industries and play a vital role in many processes. The 3 key aspects to look for when determining the right slurry pump are the correct slurry pump power selection, pump materials of construction, and slurry pump seals.
1.) Slurry pump power sizing
It is vital to determine the right slurry pump size and power requirements for your application. Depending on the abrasive nature of the slurry, it is important to select a pump size that will allow the pump to run at a sufficiently low speed to extend the life of the slurry pump. The ideal RPM to run a slurry pump is 900-1200 RPM. once this speed is started to be exceeded, the life of the pump is significantly reduced as the wear points in the slurry pump are essentially blasted with sand.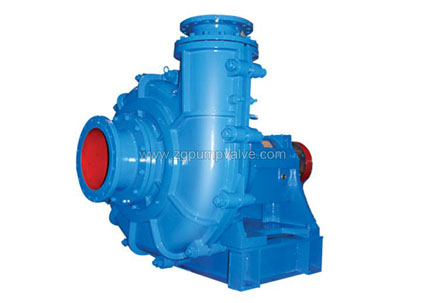 Double-Layer Slurry Pump
2.) Materials of construction for slurry pumps
Selecting the right material for a slurry pump is another key process in determining the right pump to handle the slurry. If the slurry is highly abrasive with a neutral pH, then the best material of construction is high chromium. This metallurgy has the highest Brinell hardness and can withstand the abrasiveness of the slurry. If, on the other hand, the slurry is not only abrasive but also has a low pH value, duplex stainless steel construction is preferable. This material is best suited for slurry pumps and can withstand corrosive materials such as acids while still having a high Brinell concentration.
3.) Slurry pump seals
Depending on the abrasive nature of the slurry, it is important to choose the ideal seal. Slurry pump seals should have a hardened surface made of silicon carbide or tungsten carbide. Vortex pumps use a patented seal technology which features a double mechanical seal unit and a separate seal flushing system. This keeps the sealing surfaces cool at all times and does not lead to slurry overheating seals and surface breakage.
Double-layer slurry pump
ZZ double-layer slurry pump is a research and development achievement for decades. In 2009, it won the China Zigong Science and Technology Progress Award. The efficient design of solid-liquid two-phase flow is optimized. There are a variety of seal types, transfer methods, and anti-wear materials for different applications. Suitable for pumping corrosive or abrasive slurries containing solids such as concentrates, tailings, coal ash, cinders, slurries, sediments... they can work in series if required.
If you want to get more information about the best slurry pump, welcome to contact us today or request a quote.