Learn - Mar. 31, 2017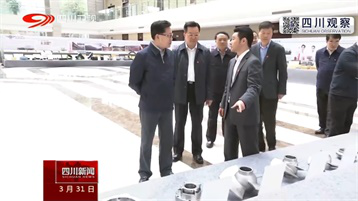 On the afternoon of March 30, Wang Dongming, secretary of the Sichuan Provincial Party Committee, accompanied by Vice Governor Yang Xingping and Mayor of Yonggong City, Liu Yongxiang, came to visit Zigong Pump & Valve.
Wang Dongming studied carefully the new products. After listening to the introduction, Wang Dongming affirmed the achievements of the company in vigorously developing high-tech products and enhancing core competitiveness. Then he learned about the company's production and operation, market sales, transformation and application of technological achievements, and earnestly hope that enterprises will further emancipate their minds, seize opportunities for industrial development, increase scientific research, and create more output value and social benefits.